Not to be outdone by its Korean counterpart, LG announced its own flagship smartphone on the same day as the the Galaxy S III. The Optimus LTE2, as it is called, is no less when it comes to features and specifications and in some aspects even outdoes Samsung's offering.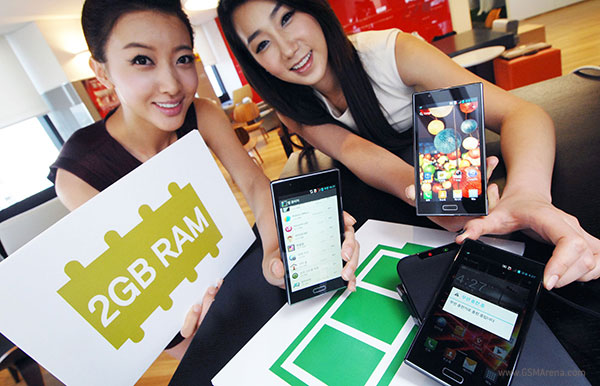 For starters, the design seems to be a bit better. While Samsung has gone with an all plastic body, LG has opted for a bit of glass and metal, in other words, something befitting of a flagship device.
The display on the phone is something that LG likes to call TrueHD IPS display. It's likely to be a 720p display and the 'True' part comes from it having a standard RGB subpixel layout, unlike the display on the Galaxy S III that uses a PenTile RGBG layout. Looking at the performance of recent LCDs, we think the display on the Optimus LTE2 is going to be more than a match for the one on the Galaxy S III.
The main feature here, however, is the inclusion of a stonking 2GB of RAM, a first for any smartphone. While it is debatable if the extra gigabyte will make any noticeable difference, at least you will never have to worry about running out of memory while multitasking.
Other features include wireless induction charging, LTE connectivity, a camera that can be operated using your voice, 2,150mAh battery and Android 4.0. Unfortunately, there is no mention of what processor the phone is running on but the presence of LTE suggests that it could be (and we hope it is) Qualcomm's Snapdragon S4.
The phone is expected to go on sale in Korea by mid-May. Hopefully, LG announces international availability soon, along with some proper specifications.