BM14 Series, 0.4mm Pitch, 0.8mm/1.3mm Stack Height, FPC to Board Connectors
Hirose have introduced the BM14 series to offer a solution for miniature device applications needing small footprints and very low height profiles.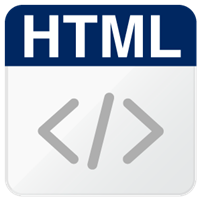 The BM14 connector range is one of the world's smallest
connectors in its class. The 40 position version has a length of only 10.48mm and a depth of only 1.98mm. Two ultra low parallel stack heights are available within the range which are 0.8mm or 1.3mm.
Despite the compact dimensions, performance is not compromised and highly reliable mechanical connection is guaranteed. This is achieved by the utilisation of special unique two point contacts and a long effective mating length of 0.2mm (stack height 0.8mm) or 0.3mm (stack height 1.3mm). Dimples on the contacts allow for a positive click and a tactile sensation to confirm correct and complete mating.
In addition the dimples of the header contacts absorbs shock, reducing damage from drop impact.
When the connector is in the mated position the contacts are fully enclosed in the housing to protect against solder waste and flux. The termination area of the contact features a nickel barrier area to prevent solder wicking.
Guide ribs are incorporated into the housing body allowing a wide self alignment range of 0.3mm in X or Y direction permitting smoother mating operation. At each corner of the connector, metal fittings are present to increase the
retention force of the connector to the board and protect the contacts from mechanical stress.
Key Features
10 - 60 contact positions (stack height 0.8mm)

20 - 60 contact positions (stack height 1.3mm)

0.4mm contact pitch

0.3A current rating

30V AC voltage rating

Space saving, low profile design

Shock absorbing configuration

Enhanced self alignment

10 mating cycles
Ideal applications are PDA's, portable handheld devices, POS and any other small devices.